02 / 2018 – Triple at the iF Design Award 2018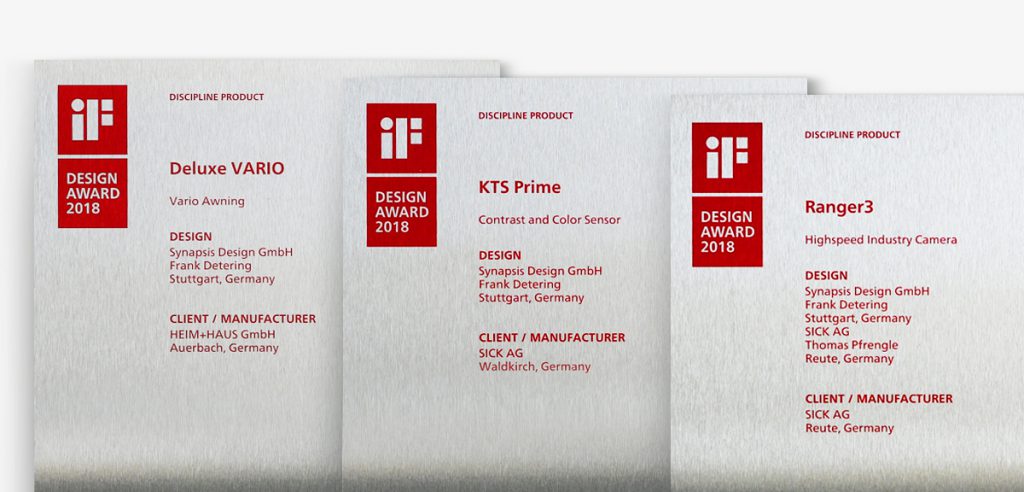 Three products submitted by Synapsis Design were successful at the international iF Design Award 2018: the Deluxe VARIO awning by HEIM+HAUS as well as the industrial high speed camera Ranger3 and the print mark sensor KTS Prime by SICK AG. The latter is one of the most important suppliers worldwide in safety and automation technology.
HEIM+HAUS is one of the largest companies with direct sales in Germany. The iF award 2018 was the company's first design prize ever.